Aesthetic Services
Aesthetic Services
Skin Resurfacing
WHAT IS LASER SKIN RESURFACING?
Our Fotona Nd:Yag laser penetrates to the collagen layer in your skin to gently heat and stimulate new growth of collagen resulting in tightening of the skin. This very safe and non-invasive procedure is often called the "lunch hour face lift". Collagen is the "backbone" or structure to our skin, much like the framework to a house. As we age, our collagen bands relax, causing our skin to sag and develop lines and wrinkles. Just like going to a gym and lifting weight stresses muscles, resulting in new muscle growth and toning, this deep heating of the collagen also results in new collagen growth.
How will my skin look after treatment?
Our Fotona Nd:Yag laser is safe on all skin types. In most people there is no redness or peeling of the skin after laser treatment. A computerized scanner will safely and evenly provide a pattern of pulses over the entire face. The neck may also be scanned. This treatment can be completed in as little as 45 minutes.
How many treatments will I need?
Just like you cannot lift weights one time to tone muscles, you must begin with series of treatments. A minimum of three treatments, four to six weeks apart, are recommended. Follow up treatments will be needed to maintain continued collagen growth.
How long will it take to see results?
Because we are stimulating your own collagen to grow, results will not be seen overnight. This is a gradual change which will be seen over weeks to months. Your age and general health will affect your individual results.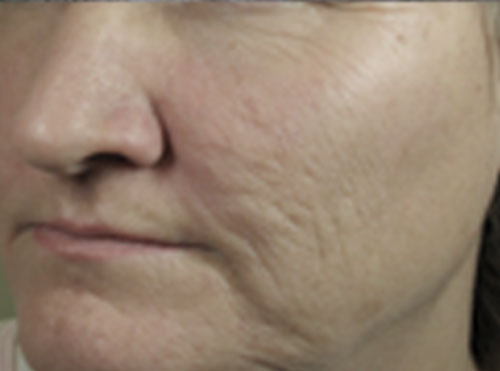 Lunchtime Laser Peel
HOW THE FOTONA LASER REJUVENATES YOUR SKIN
While most laser resurfacing procedures are considered non-surgical, many use intense heat and penetrate deep into your skin. While such lasers can produce impressive results, they can also require several days of recovery. Not everyone needs that degree of laser intensity. Many common skin problems occur near the skin surface and can be noticeably reduced through less invasive treatment.
Our Fotona laser concentrates on the skin's surface, improving discoloration, fine to moderate wrinkles, and dullness with very little downtime after treatment. Patients choose the "lunchtime" laser peel to address the following problems:
Fine lines around the eyes, nose and mouth
Dullness and textural imperfections
Brown spots, redness and pigmentation
Aging skin on the face, hands, chest, or neck
What to expect during a "lunchtime" laser peel
These treatments require very little preparation on your part; Please arrive at the clinic without make-up. A digital skin analysis is performed to analyze the problem areas. A numbing cream then will be applied to your face before applying the laser to your skin.
Total treatment time depends on the size and location of the treatment area.
Following treatment, you may experience mild redness and sensitivity in the treatment area, and you will need to keep your skin well-protected from the sun. Wearing a high-quality sunscreen is a must. You should avoid strenuous exercise for a day or two, including swimming. Most other daily activities can be resumed shortly after treatment.
While some patients are satisfied with the results of a single session, most find that a series of 2 to 4 treatments, spaced about 2-4 weeks apart, offers the most satisfying results.
Forever Young BBL
Forever Young BBL is an innovative technology that uniquely delivers light therapy targeting the signs of aging and sun damage and effectively provides a more refreshed, rejuvenated and youthful appearance. Forever Young BBL treats a wide variety of conditions. For skin rejuvenation, Forever Young BBL removes age spots, freckles, redness, small vessels and more. In addition, it can control active acne. All areas of the body can be treated.

Tribella treatment from Venus Versa
TriBella from Venu Versa combines the power of three unique non-surgical procedures into one complete skin renewal treatment - resulting in incredibly smoother, younger, healthier-looking skin. This high-intensity non-invasive solution gives highly visible results faster and in fewer treatments.
TriBella combines photo facial, lifting & sculpting, and skin resurfacing treatments in one session - making it the most comprehensive and effective answer for complete skin renewal.
Photofacial: This treatment corrects uneven skin tone and discoloration. Using precise bursts of intense pulsed light to improve the appearance of uneven skin tone and sun damage. The light targets and reduces the hemoglobin pigment inside visible blood vessels and dark pigmented spots. The result is glowing, younger-looking skin.
TriBella anti-aging uses a comfortable combination of energy types to produce heat beneath the skin, helping to promote healthy blood flow and increase the production of collagen and elastic fibers. The result is skin that looks tighter and younger and with fewer lines or wrinkles.
TriBella skin resurfacing improves skin texture by delivering energy deep into the skin, using tiny electrode pins to create micro-dermal wounds with minimal impact on the epidermis. As the skin heals, it naturally boosts collagen and elastin production for smoother uneven skin texture.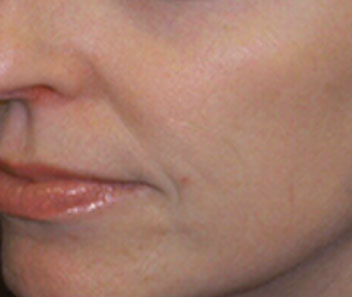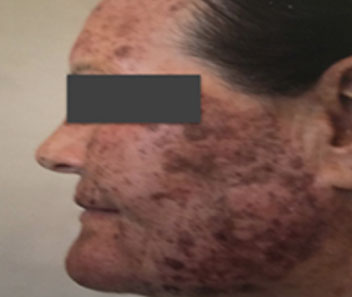 Fotona 4D Laser Facelift
HOW FOTONA 4D WORKS:
Fotona 4D Laser Facelift is a revolutionary non-surgical procedure that addresses skin laxity, lines, wrinkles, loss of volume, uneven tone & texture of the face.
The 4D treatment combines four different treatments into one. There are four modalities uses during this procedure:
The SMOOTH mode is conducted on the inside of the oral cavity. This non-ablative laser stimulate collagen contraction as well as the stimulation of new collagen fibers. The primary target during this step are the nasolabial folds, which get a nice plumping effect from the inside out, similar to a filler.
The FRAC Mode uses a fractional beam that targets deeper imperfections to restore a youthful texture and tone to the skin.
The PIANO Mode is a safe and fast bulk tissue heating from the outside in by concentrating energy delivery subcutaneously. The bulk heating is used to tighten the skin.
The Superficial Mode is used lastly to improve the appearance of the skin and reduce imperfections with an extremely controlled light peel. This give the skin a smoother pearl finish.
The procedure takes about 45 minutes and three sessions are required for optimal results. No downtime provides both immediate and ongoing results.