Aesthetic Services
Aesthetic Services
Venus Versa™ Total Skin Rejuvenation and Body Contouring in Amarillo, TX
Over time, different factors can affect your skin's texture, color, and tightness. The good news is that there are options available, including Venus Versa™, for dramatic skin rejuvenation and body contouring. You'll enjoy incredible results without the risks, discomfort, and prolonged downtime of surgery. The gentle treatment will leave you looking and feeling your best!
Venus Versa™ Non-Surgical Body Contouring
While some men and women may choose to remove excess fat and tighten skin through surgical intervention, this is not the preferred option for everyone. At Amarillo Laser & Vein Clinic, we offer multiple non-surgical body shaping options that can be tailored to your individual goals.
One of our cutting-edge treatments is the Venus Versa™ for body contouring, which utilizes innovative radiofrequency technology to naturally boost collagen production and break down fat cells. This helps diminish fine lines and wrinkles, tightens sagging skin, smooths out cellulite, and delivers a slimmer, more sculpted and more toned body.
Venus Versa™ Skin Rejuvenation
For smoother, tighter skin without the need for extensive procedures, the Venus Versa™ utilizes three leading technologies, to deliver optimal results. Combining intense pulse light (IPL), non-invasive radiofrequency energy, and magnetic pulses, this innovative technology creates a heat matrix around your skin, promoting collagen production. It also tightens existing collagen and gradually remodels skin over time, with some patients reporting noticeable skin rejuvenation results in as little as one treatment session.
The Venus Versa™ Advantage
Venus Versa™ is safe for all skin tones, unlike most skin resurfacing treatments that may not be safe for darker skin tones. Treatments are quick and comfortable, and require little to no downtime, meaning you can return to your regular activities right away. You can also resume your daily skincare routine 24 hours after resurfacing treatments.
Venus Versa™ is the most versatile multi-application platform that provides the most popular, non-invasive aesthetic procedures. At Amarillo Laser & Vein Clinic, we use it to tighten skin, along with reducing wrinkles, cellulite, and circumference.

Tri-modality Total Facial Therapy

TriBella Treatment from Venus Versa™
TriBella from Venus Versa™ combines the power of three unique and effective non-surgical procedures into one complete skin renewal treatment, resulting in incredibly smoother, younger, and healthier-looking skin. This high-intensity non-invasive solution delivers highly visible results faster and in fewer sessions. TriBella utilizes photofacial, lifting & sculpting, and skin resurfacing treatments, all in one sitting, making it the most comprehensive and effective solution for complete skin renewal.
TriBella Photofacial: TriBella photofacial treatments work to correct the visible signs of premature aging, including sun damage, visible blood vessels, uneven skin tone, pigmentation, and skin discoloration. The treatment, powered by intense pulsed light (IPL) with SmartPulse™ technology, utilizes precise and consistent bursts of light deep into the skin. That generates therapeutic heat which, when absorbed by the targeted tissue, corrects skin imperfections without damaging any of the surrounding tissue. A real-time cooling system keeps your skin protected throughout treatment. The result in a glowing, younger-looking complexion.
Tribella Anti-Aging Treatment:  TriBella wrinkle reduction and anti-aging treatment utilizes a comfortable combination of multi-polar radiofrequency and pulsed electromagnetic fields to produce uniform heat under the skin's surface. That helps promote healthy blood flow and increases the natural production of collagen and elastin fibers. The result is fewer lines and wrinkles, and skin that looks tighter and noticeably younger.
TriBella Skin Resurfacing: Tribella skin resurfacing works to improves skin texture by using tiny electrode pins to safely deliver energy deep into the skin. That creates micro-dermal wounds with minimal impact on the surrounding skin, which stimulates your body's natural healing properties, and boosts collagen and elastin production. The procedure works to repair and improve the appearance of signs of skin damage, including scars from acne or injury, deep wrinkles, enlarged pores, uneven skin texture, and pigmentation. You'll enjoy superior results with smoother and more even skin texture.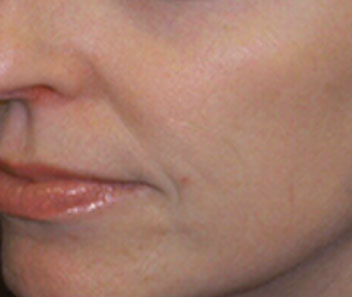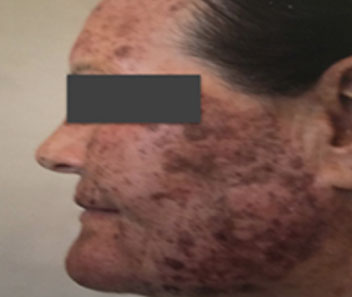 Venus Versa™ Skin Rejuvenation and Body Contouring Near Me
Contact Amarillo Laser & Vein Clinic to schedule a consultation and find out how we can help you reduce wrinkles, loose skin, and skin laxity without surgery. Dr. Jarrous, our highly skilled and experienced surgeon, is here to answer all your questions and to help you determine your best treatment options. Are you ready to recapture your skin's youthful glow? Call us today!